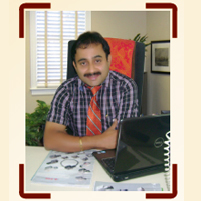 Mr. Shaji Raghavan Nair
Company CEO
Company Profile
M.CON Connectors is the best Dedicated High Qualities Din Connector Manufacturer in India. Mr.Shaji Raghavan Nair established the company in1992 at Mumbai.
Our manufacturing plant is competent to produce more than 2 lakhs unit in a month. A unit is under construction in south India capable to produce an elevated volume. Our team consists of high-qualified technicians and modern facilities to get enhanced quality and performance.
The connectors from M.CON includes a maximum Range of solutions for the coils for solenoid valves of Hydraulic and Pneumatic and other electro magnetic components and devices. Other applications for example-limit Switches, proximity switches, level sensors, Pressure Switches, pressure transducers, flow monitors, etc
PRODUCT FEATURES
- Sufficient space to facilitate cable Assembly to the contact.
- One piece terminal block secured by spring loaded lugs.
- Voltage circuit type with attractive transparent casings And optical indicators.
- IP-65 protection class- For reliable performance when Exposed to fluid jets & dust.
- High Conductivity, Reliability and high Level Safety.
- M.CON manufacture comprehensive and an extensive range of connectors with standard options, including for example LED or neon illuminating devices, VDR, diodes (with or without illuminating-devices to protect against over voltage or peaks caused when switching off.
- M.CON connectors (sockets & plugs) offer protection from dust and water according to EN 60529 (IP65 AND IP 67 on request) when correctly installed with the fixing screw and gasket which supplied as standard.
- All M.CON connectors conform to AS PER VDE 0110-1/89 operating voltage to 250 VGroup C with respect to the insulation class.
- High quality Branded imported material used for manufacturing our products. Material for Body& Terminal block Glass Filled re-in forced Nylon. Contact – Phosphor Bronze Silver Plated.
- Rectangular cable Fixing barrel –Brass Silver plated.
- Gasket : TPE/ NBR/ Silicon Rubber.The connectors are available as per customer's special requirement also.
QUALITY POLICY
We believe that quality is the lifeline of every business and we are committed to satisfy our customers by manufacturing and supplying our product to their entire satisfaction forever.
ASSIGNMENT
Manufacture and supply high quality Din Connector to satisfy world-wide customer continues at competitive price and timely delivery